OPEX Is Revolutionizing The Way You Think About Personal Training
At OPEX St. Louis Central, we're changing the way you think about Personal Training - and we're doing it at a fraction of the price you'll pay anywhere else.
OurPersonal Training program gives you all the tools you need to succeed. Our coaches set you up for success because we meet you where you're at, and then we give you the chance to make it happen one step at a time.
We are proud to serve men and women across Maplewood, Brentwood, and all of Central St. Louis. Fill out the short form on your screen to learn more!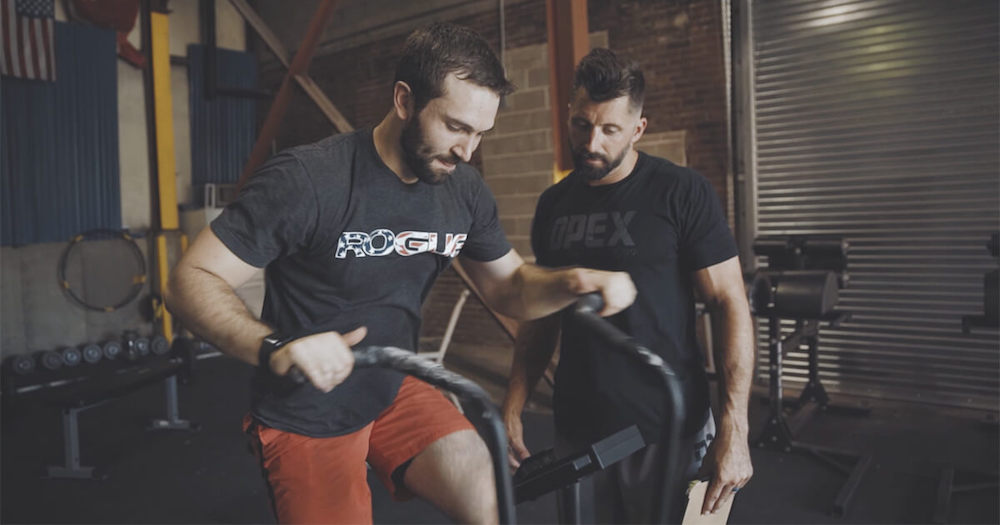 What Makes Our Personalized Fitness At OPEX So Special?
We want your fitness to help you live an inspired life.
We set you up with Personal Training solutions and then give you access to every resource you need to take on sustainable results.
It's pretty simple: we're not here to hold your hand. We're not here to babysit you. We're here to coach you.
Your Personal Training program here in Maplewood begins with a 1-on-1 consultation where we can work with you to understand your fitness history, your goals moving forward, and the day-to-day factors you're willing to adjust.
From there you start your journey with a customized training plan - complete with nutrition guidance and access to our cutting-edge facilities.
As a member of OPEX St. Louis Central, you'll have the chance to:
Train in our facility any time during floor hours
Follow a customized workout plan on the path to long-lasting results
Have daily workouts delivered to you using a digital platform
Stay accountable by working with your OPEX coach on-site with ongoing feedback and precision tracking using the InBody 270 scanner
Enjoy nutrition guidance that is geared toward your specific goals
So, Why Is OPEX Personalized Fitness Different?
We believe in offering you customized fitness solutions at a price that you can afford. In our system, there are no class times, no 1-on-1 workouts, and no screaming in your ear.
Instead, we let you train when it works best for you. Our doors are open daily from 5 am - 11 am and you're free to join us when your busy schedule allows. At OPEX St. Louis Central, a certified trainer is always on hand to help everyone train in a safe environment.
Using your True Coach app, you'll have access to a customized workout each and every day and you'll have every resource you need to make real results a reality.
Our Personalized Fitness program is perfect for people across Maplewood, Brentwood, and all of Central St. Louis who:
Are complete fitness beginners trying a program for the very first time
Haven't been active in years but want to get back into a healthy lifestyle
Have a specific goal in mind and want a clear path to achieve it
Are high-level athletes who want professional coaching and accountability
Don't Miss Out On The Best Personal Training Maplewood Has To Offer!
It's time to get more out of your fitness routine. Join us here at OPEX St. Louis Central and take on our revolutionized Personalized Fitness program. We're helping men and women across Maplewood, Brentwood, and all of Central St. Louis find success - and we can't wait for you to be next.
Fill out the short form on your screen to learn more today!